Cancer research, drug discovery and cell and gene therapies development require in vitro models able to generate valuable pre-clinical data.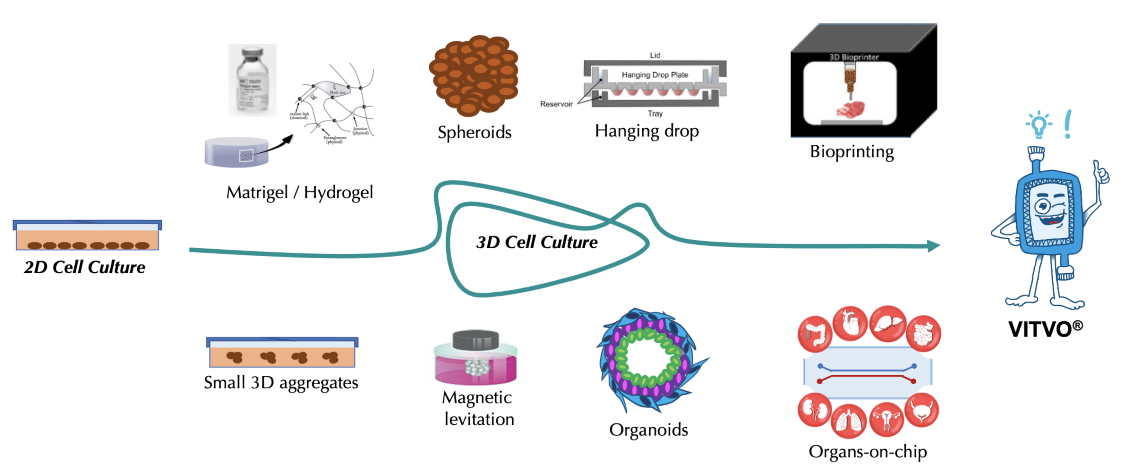 Most in vitro models are currently based on classical two-dimensional (2D) methods, but the 3D cell culture revolution is starting and leading to new and improved 3D cell culture methods for the generation of much more reliable data. 3D cell culture bioreactors are emerging tools granting specific advantages and enabling advanced applications. Starting from bioreactor technology which offers the possibility to monitor biological processes in a closely controlled environment, 3D cell culture bioreactors have the main advantage of a high degree of reproducibility, control and automation. The addition or integration of scaffolds where cells can lay or adhere allows to recreate a 3D microenvironment facilitating and favouring the proper cell to cell inter-distance and communication. 3D cell culture bioreactors are optimal to grow and host a high number of cells, granting the creation of a critical tissue/tumor mass for a better representation of the in vivo situation and being also suitable for ex-vivo tissue engineering applications. The 3D cell culture bioreactors compatibility with the media flow system makes them suitable for dynamic approach in which circulation of nutrients and simulation of interstitial flow can better mimic in vivo microenvironment, favoring also the development of automated applications.
If you are you moving from 2D to 3D cell cultures, you have many possibilities with different degrees of complexity both in terms of the model itself and of its establishment.
Focusing on your experimental needs and finding the right balance between complexity and realization possibilities, you can identify the most suitable models for your experimental purposes!
With the mini 3D cell culture bioreactor VITVO you can easily join the advantages of bioreactor technology with a smart and simple tool for 3D cell culture establishment able to valuable contribute to your experimental plan!